Lecture about 'Business Continuity Management'
At the forum information security of Carmao GmbH Alexander Haasper, Managing Director and Management Consultant of Vineyard Management Consulting GmbH will present a best-practise insight about Business Continuity Management.
Termine des Forums:                                                               Zur Anmeldung
Di., 28.09.2010 im Darmstädter TIZ, Robert-Bosch-Str. 7, 64293 Darmstadt
Di., 05.10.2010 im Firmensitz der CARMAO GmbH, Rathausstr. 17, 65611 Brechen
Update to the presentation: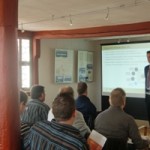 The event was well-booked and Alexander presented a capacious overview about dependencies between Business and IT with regard to Business Continuity Management according to ITSCM principles. Concluding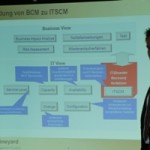 panel discussion was well used by the auditorium for numerous questions to Alexander – which, of course, he gladly answered elaborately. If you should have interest in that topic and our professional experience, please contact us.