INSION GmbH founded successfully
Integrated Spectral Solutions, named INSION GmbH, has successfully been founded within the 3rd quarter of 2011, based with the headquarter in Heilbronn, Germany.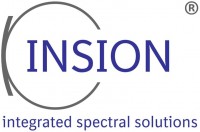 The development of its products was initiated within the product department micro optics of Boehringer Ingelheim microParts GmbH (BImP). INSION GmbH (www.insion.de) develops, fabricates and distributes products like the so called "Micro Spectrometer" (MSM) as an OEM module for leading Life Science companies around the globe.
During the transition and foundation activities Vineyard Management Consulting GmbH has supported the Management Board and wishes a successful, inspiring and substantial development to the young start-up company, which we are proud to help also ongoing in the future with words and deeds.