Next Seminar: Active Handling of Complexity
Seminar "Active Handling of Complexity"
Vineyard Management Consulting GmbH offers an additional seminar about the active management of complexity.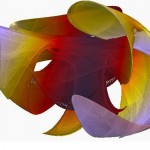 Date: 23.06.2014
Location:
Anywhere.24 GmbH
Lindberghstraße 11
81278 Puchheim bei München
Costs:
Euro 890,00 per person
Content
In this course you will get familiar with the method "Complexigence" for the smart handling of complexity. You will work on case studies to learn how to put this approach into practice.
You will train systemic thinking and adequate taking of measures in dynamic situations and in the context of complex structures. There you will experience that your traditional patterns regarding problem solving will reach its limits with increasing complexity. Discover what options are available and are worth to verify in order to avoid typical misunderstandings in cooperation with colleagues or customers.
This course will help you:
To assess complexity in a grid and pro-active steering
To apply the method to manage stakeholders and requirements
To develop and introduce individual strategies to handle complexity
To create an adequate set of instruments to lead in complex situations/structures
To co-operate effectively with other teams/providers also in case of high complexity/dynamic
Target Group
Project managers, process managers, quality managers, service managers, executives leading central functions like HR, IT, Controlling, Risk Management etc.
Note:
The course includes additional material, beverages, and lunch
The number of participants is limited to 6-10
Accommodation is not included
Extras
Since 1999 your trainer Alexander Haasper studies and applies complexity methods in theory and practice, is a presenter on conferences and publishes articles and books regarding the pro-active handling of complexity.
You will get the book "Complexigence", 2012, publisher: Carsten Fabig und Alexander Haasper" for free.
Registration
You can register for the course via this formular. Further information about Anywhere24 as our seminar partner can be found here.