Management Consultants
Laura Dinis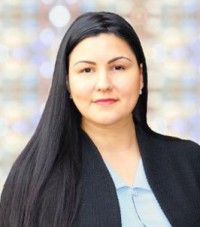 Laura is a management consultant at Vineyard Management Consulting GmbH and supports projects in medium-sized business and holdings within the sector of finance, telecommunications, industry and IT.
Being a graduate in economics from the university of Cluj Laura has worked in (multi-)projects on change, complexity, and business processes for more than 10 years.
Her core competency is the management of large-scale projects for global, complex change programs, innovation and transformation initiatives as well as process changes in a global environment. She holds certificates in ITIL and SCRUM, and is also certified as Project Management Professional PMP® Project Management Institute (PMI).
___________________________________________________
Laura Beckervordersandforth
As a management consultant, Laura advises large medium-sized companies and groups in the financial services, education and automotive sectors.
With a Bachelor's degree in International Business Administration from WHU Otto Beisheim School of Management, Laura has been working as a project manager for over 3 years with a focus on change/transition and business process/service management.
The main focus of Laura's work is the project management of complex change and projects for the implementation of process changes as well as transformation and innovation initiatives. She is SCRUM certified and experienced in the practical application of agile methods.